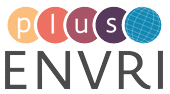 The ENVRI Dissemination event aims to promote the ENVRIplus results, the benefits of cluster collaboration and community building, and address how Research Infrastructures contribute to societal challenges.
The event will be organized in an interactive way by combining talks, panel discussions, and science market format. The target audience of the happening is policy makers, funders and international organizations.
AGENDA

The agenda is available on the page of the event: https://www.envriplus.eu/2019/01/30/envriplus-final-event/
REGISTRATION
Please register to the Dissemination event by the latest 17th May 2019 through this link: https://www.envriplus.eu/2019/01/30/envriplus-final-event/ and if you have any questions related to the overall Dissemination event, do not hesitate to contact Katri Ahlgren (katri.ahlgren@icos-ri.eu).
SCIENCE FAIR SESSION – notice separate registration needed by email!

Between the morning and afternoon plenaries, a Science fair session will be organized. The focus of this session is to promote RIs in the environmental field by presenting their services, activities, and benefits for the science and society, including showcases. The session will be organized in an open exhibition area combining stands/lighting talks/roll-ups/demonstrators during the lunch time, and gives an opportunity to learn about environmental RIs, and to meet and discuss with RI representatives in a friendly and informal atmosphere.

To be able to organize the Science market in an appropriate way, please let Ulpu and Enni know (ulpu.leijala@fmi.fi; enni.sahlman@icos-ri.eu) by Tue 30th April 2019 if your RI will participate to the Science fair session and bring along a roll-up/printed materials/computer/poster to the stand. Sorry for the tight schedule of the registration but it is needed to make the preparations fluently. We hope that many RIs take the opportunity to promote their activities and join this session. Please feel free to ask Ulpu and Enni if you have any concerns or questions related to the Science fair part of the Dissemination event.