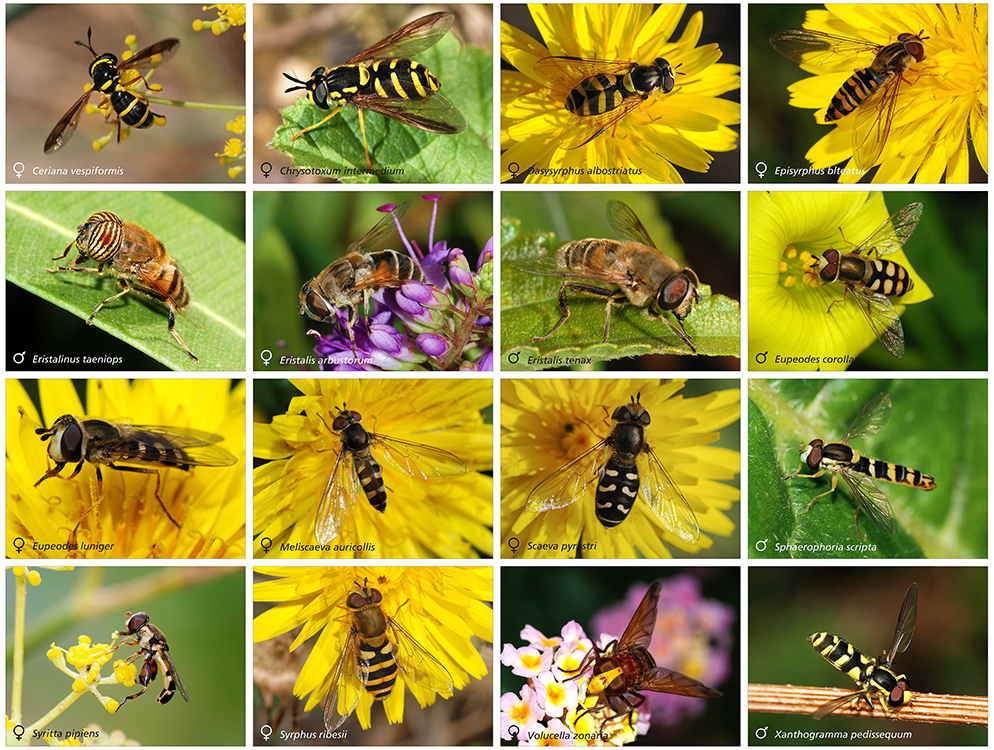 Description
The course will give an introduction to the taxonomy and the systematics of hoverflies, insects that play an important role in pollination of both crops and wild flora and are used in organic control of pests. Hoverflies are also used as bioindicators of biodiversity in natural and seminatural ecosystems: the Syrph the Net method will be explained in details. Information about other pollinators and bioindicators of biodiversity and about museum collection management will be supplied.
Trainers
   Carla Corazza, Civic Museum of Natural History of Ferrara. She is a biologist that since 1990 manages the Ecological Research station of the Museum. She organises taxonomy courses on terrestrial invertebrates since 1999.
   Daniele Sommaggio, University of Bologna. He is an entomologist with a large experience in taxonomy and systematics of hoverflies and in the application of the Syrph the Net method for the assessment of biodiversity. He's involved in many European projects dealing with pollinators.
   Giovanni Burgio, University of Bologna. He is full professor of applied entomology.
Dates of Training period
26-30 September 2022
Duration
5 working days, 40 hours
Location
Ferrara, Civic Museum of Natural History and System of the Museums of the University of Ferrara, ITALY
Protected Area of Valli Mirandolesi, ITALY
Course's language
English
Target audience
Graduating and post-graduated naturalists, biologists, agronomists, forestry experts and everyone interested in professional biodiversity assessment.
Fee
250 €. It includes all the lab facilities, the travel to the field activity area and one lunch.
Registration deadline
4 July 2022
Mode of trainees' assessment
Final report
Participant quota (min and max number of trainees)
Min 4 trainees – Max 10 trainees
External funding/sponsoring
Technical sponsorships by the University of Ferrara and the Protected Area of Valli Mirandolesi. They will give us the rooms for the lessons.
Types of training/ Implementation method
Theoretical modules/Face to Face
Field work/Face to Face
Lab work/Face to Face
Training Course learning outcomes
Hoverflies (Diptera Syrphidae): anatomy, taxonomy and systematics
Hoverfly ecology.

The role of Syrphidae as organic pest control

Hoverfly rearing

Sampling of hoverflies
Preparing and insects storing techniques.

Management of entomological collections

. The present importance of Museum collections

Identification of specimens to genus and species level using dichotomous keys and entomological collections

Pollinators, bees and wild bees: their ecological importance and their crisis
Syrph the Net: a standardised method for biodiversity assessment using hoverfly diversity
Application of Syrph the Net in environmental of assessments: case studies
Certifications provided
Certificate of Attendance by CETAF DEST with ECVET Units (European Credit system for Vocational Education and Training) and ECTS Credits
Certificate by CETAF DEST according to Europass Certificate Supplement (certifying analytically the knowledge, skills and competences gained)
What trainees need to bring
Laptops with updated MS-Windows operative system and MS-Office/Excel
Field dressing
Additional information
Website: https://storianaturale.comune.fe.it
Fb: @storianaturale.ferrara
Registration form
Registration has closed on 4/7/2022
ORGANIZED BY





UNDER THE PATRONAGE OF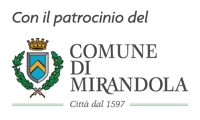 IN COOPERATION WITH

http://storianaturale.comune.fe.it/
http://www.cieffeerre.it/
http://www.comune.fe.it/
https://www.comune.mirandola.mo.it/
https://www.comune.mirandola.mo.it/amministrazione/aree-amministrative/ceas-la-raganella
https://www.unife.it/sma/it